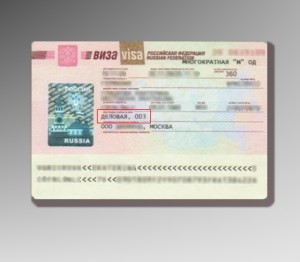 The ordinary business visa shall be formalized on the basis of a business invitation, which can be obtained from UFMS on the letterhead of the Service. To obtain it, a foreign citizen shall submit to the organization, from which he is planning to receive the invitation, a copy of the foreign passport (the pages with the personal data, validity term of the passport, as well as the pages with previously obtained Russian visas if any). Besides, he shall inform, what RF cities he is planning to visit, the planned validity term of the visa and the number of entries granted by it (i.е. the number of entries – departures within the validity term of the visa), as well as from which of the Russian consulate institutions he prefers to obtain the entry visa.
The business visa can be:
– one-time (for a short-term and simultaneous business visit to Russia);
– reiterated (for two visits of Russia within three months);
– multiple (for numerous visits of Russia within a half year or a year; at the same time, the total term of stay within each half year may not exceed 90 days).
As the purpose of entry into RF as per a business visa, a business, commercial purpose, maintenance, driver, receiver, etc. can be mentioned.
The validity term of the business visa shall amount from 1 month to 1 year.
The formalization term of the invitation depends on the number of entries and validity term of the visa and amounts from 7 to 23 business days.
The invitation for the business visa, as a rule, is submitted to the RF Consulate along with other documents necessary for obtaining of the visa, but can be also forwarded via the RF MID as a visa instruction (telex) to the RF Consulate abroad by the internal communication channels. Formalization of such invitation is more convenient and faster since the foreign citizen, when submitting the documents for obtaining the visa, shall only advise of the name of the Russian company, which has invited him, its address and special telex number.